South Carolina Assistance Programs
Medicaid
Website: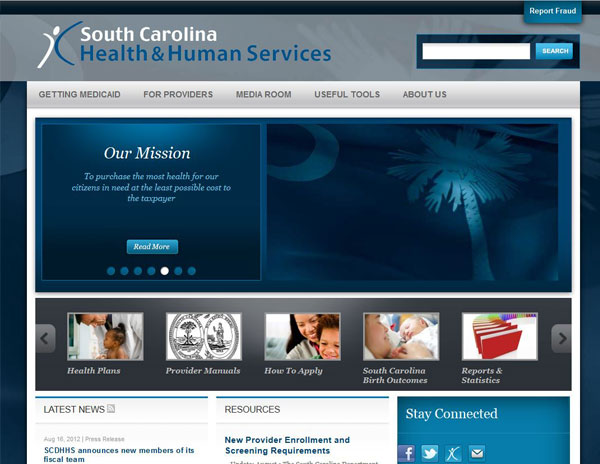 Cost:
free or at a reduced cost
Eligibility Requirements:
Eligibility depends on the program applied for.
Phone Number:
(888) 549-0820
South Carolina Drug Card
Website: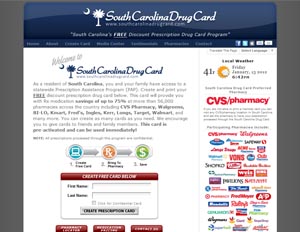 Cost:
No cost.
Eligibility Requirements:
The program is open to all residents of the state of South Carolina.
Phone Number:
(843) 259-2902
Program Description:
South Carolina Drug Card is the statewide free prescription assistance program available to all South Carolina residents. The program was launched in August of 2007 to help uninsured and underinsured residents of South Carolina afford their prescription medications. Residents with insurance can use the program to discount non-covered medications. Everyone is eligible for this free program and there are no enrollment requirements.
South Carolina Drug Card is working with the South Carolina Medical Association (SCMA), Health Access America , Palmetto Outreach, and many other healthcare-related organizations in an effort to expand card distribution sites throughout the state. South Carolina Drug Card provides savings as high as 75% on some medications. The program is completely confidential and all cards are pre-activated and do not expire. The program is accepted at CVS/pharmacy, Walgreens, BI-LO, Kmart, Fred's, Ingles, Kerr, Longs, Target and Walmart, as well as 56,000 other participating pharmacies nationwide. CVS/pharmacy is the preferred pharmacy for the South Carolina Drug Card. Anyone unable to obtain a hard card may visit any CVS/pharmacy and simply ask to have their prescription processed through the South Carolina Drug Card.
With today's rising cost of health care, the South Carolina Drug Card is a simple solution to the high cost of prescription medications. Residents can print a free pre-activated card, locate participating pharmacies, and search drug pricing by visiting www.southcarolinadrugcard.com.
Welvista
Website: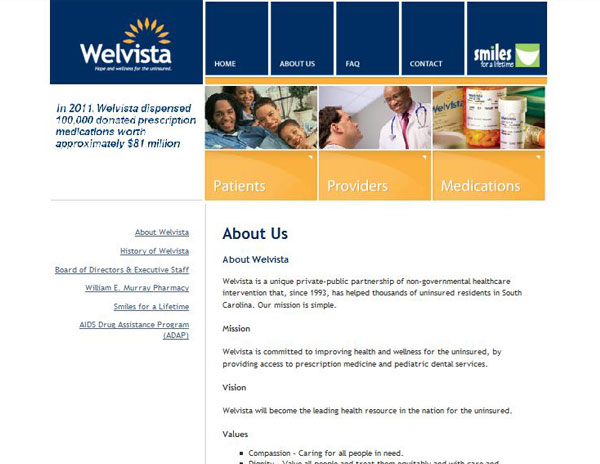 Cost:
$20
Eligibility Requirements:
You must be a South Carolina resident under the age of 65. You must meet income criteria as established by Welvista. You must not be covered by any form of health insurance, including Medicaid, Medicare, and Veteran's health benefits. If you or someone in your household has income, it must be at or below 200% of the Federal Property Level to qualify. Proof of all household income must be shown from one of the following sources: Current employer. Current unemployment compensation. Current child support or alimony. Current Social Security Retirement benefits or other Retirement benefits and be under 65 years of age. Current Social Security Disability benefits, Workers' Compensation, Pension, or Annuity. Patient eligibility is for up to one year. Patients may reapply each year for Welvista services. Welvista requires a $20 non-refundable application processing fee with each new or renewed application. This fee is an application fee and does not guarantee that a patient will be eligible for Welvista services. There is never a charge for the medication.
Phone Number:
(800) 763-0059
Partners for Healthy Children
Website:
www.benefits.gov/benefits/benefit-details/1342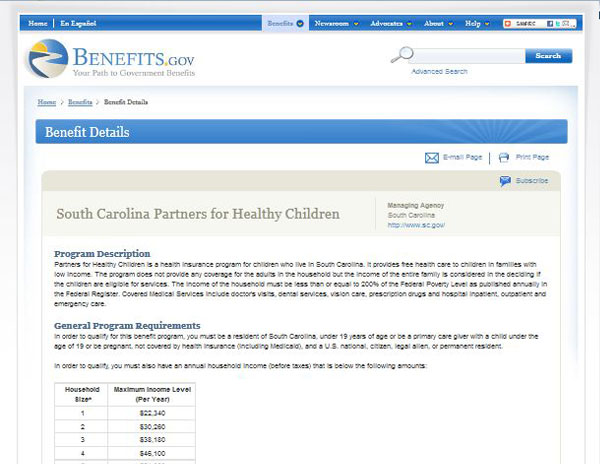 Cost:
No cost.
Eligibility Requirements:
Basic Eligibility Requirements: Under 19 years of age Income at or below 150% of the federal poverty level, currently $2,757 per month for a family of four (4) Have resources at or below $30,000 per Budget Group. Meet Non-Financial Requirements: State residency Identity, Citizenship, Social Security number, Assign rights to medical support
Phone Number:
(888) 549-0820
Program Description:
The Partners for Healthy Children program was authorized under Title XXI of the Social Security Act. This program provides Medicaid coverage for children who live in families with income at or below 150% of the Federal Poverty Level.
I-CARE
Website:
aging.sc.gov/SiteCollectionDocuments/Brochures/I-CARE%20Brochure.pdf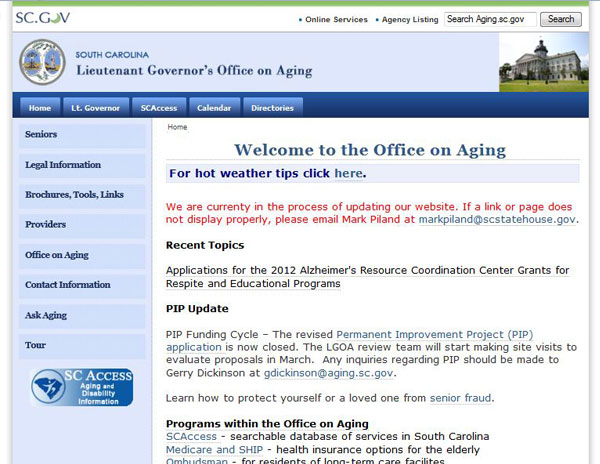 Cost:
No cost.
Eligibility Requirements:
Medicare recipients
Phone Number:
(803) 376-5390